Hospitality in action
Warm as ever. The 6th generation of the Hinterhuber Family.
A warm handshake. A sincere smile. Good advice between friends. A friendly 'Cheers". The small touches make all the difference. As a traditional family-run business, we typify South Tyrolean hospitality. Day after day. And with our 4 children the next generation is already waiting in the wings. Of course, as a family we are only as strong as the team that stands behind us. Or, that stands before us. Because without our employees we would not be able to provide you all these special moments. Attentive and unobtrusive, always there for you, and as individual and unique as we humans are.

For 6 generations it has been our mission to make the best time of the year perfect for you. Our philosophy helps us. Exclusive service. Many years of experience. A sense of individuality. The high level of comfort in our house. Indulge yourself. We expect you in the beautiful Val Pusteria.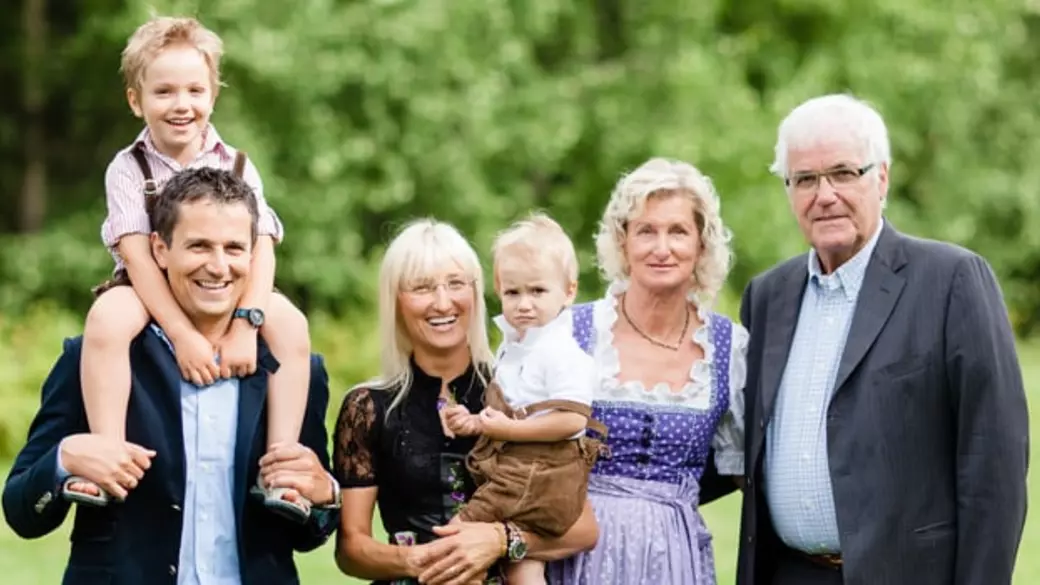 The secret of a wellness hotel lies in the sensitivity of the hosts and staff.